Hello, everyone ! It's the weekend once again and this blog is joining this week's edition of the Weekend Blog Follower Caravan. This time, it's about finding more people to like your Facebook page. This blog is fairly young and could use more FB fans.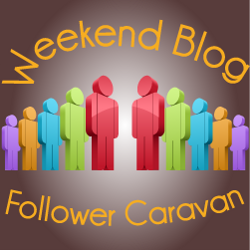 Weekend Blog Follower Caravan is a simple online blogger-helping-blogger weekly meme. It was designed for bloggers to help each other in terms of blog followers either through Google Friend Connect and email subscribers.
Participants of this week's caravan not only get more FB fans but they also get a chance to be one of the two lucky winners of $5 each from WBFC's generous sponsors, Work at Home Wife and Mother and Stay at Home Wife and Mother.
By the way, welcome to Creations and Collections. You can like our Facebook page through our Facebook Like Box on the right sidebar or you can visit our actual Facebook Fan Page and press the Like button.
Thanks and enjoy your weekend !