Monthly Archives:
November 2011
Here's another one of our latest finished projects – a miniature multi-level house made from popsicle sticks.
Robin, a Postcrossing member from Northern Colorado, U.S.A., sent this postcard of Mount Ypsilon. He said that he has visited the Philippines before and has spent three weeks in Manila and Makati. He was also able to visit Corregidor, a famous tourist spot here in the country.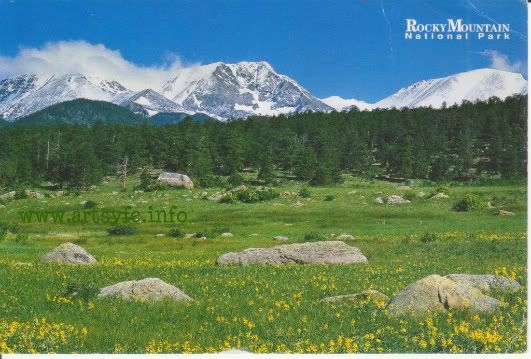 Mount Ypsilon (13,514 feet) rises majestically in the distance above a field of golden banner in Rocky Mountain National Park.
The Tinikling is the Philippines' most popular traditional dance. All attired in native apparel, the balintawak and barong tagalog, the onlookers cheer as a couple dance, skipping between bamboo poles, imitating the lively movements of the 'tikling' birds.
This postcard was sent by sis Arlene, who is also a member of Postcard Enthusiasts. Thanks, sis !