It has been months since we posted an arts/crafts project here so we thought we will try out something new. This time, we made miniature electrical towers using copper wires.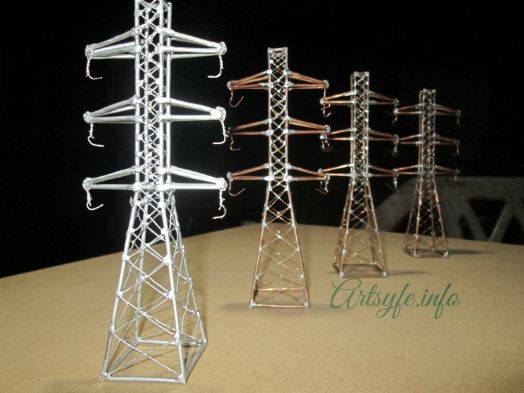 It took my husband longer than usual to finish them since each piece has to be carefully measured and be thoroughly attached to each other using lead and soldering iron. They were then sprayed with enamel paint (silver).
We do hope that those looking for future art projects can get some ideas from what we share here. We still have a couple of projects in mind and we'll share them with you once they're done.
Stay creative and have a great day.
Related Posts via Categories