The most joyous time of the year is here once again. I know that most of you are excited about Christmas. Christmas dinner, family reunions, the gift giving – these are just some of things that people look forward to during Christmas.
Hubby is also excited about having to create his own Christmas tree and he was able to make this a couple of weeks ago:
It's a Christmas tree made of barbeque sticks and the same materials used in making sleeping mats.
He also made some of his own decorations for our 'homemade' Christmas tree: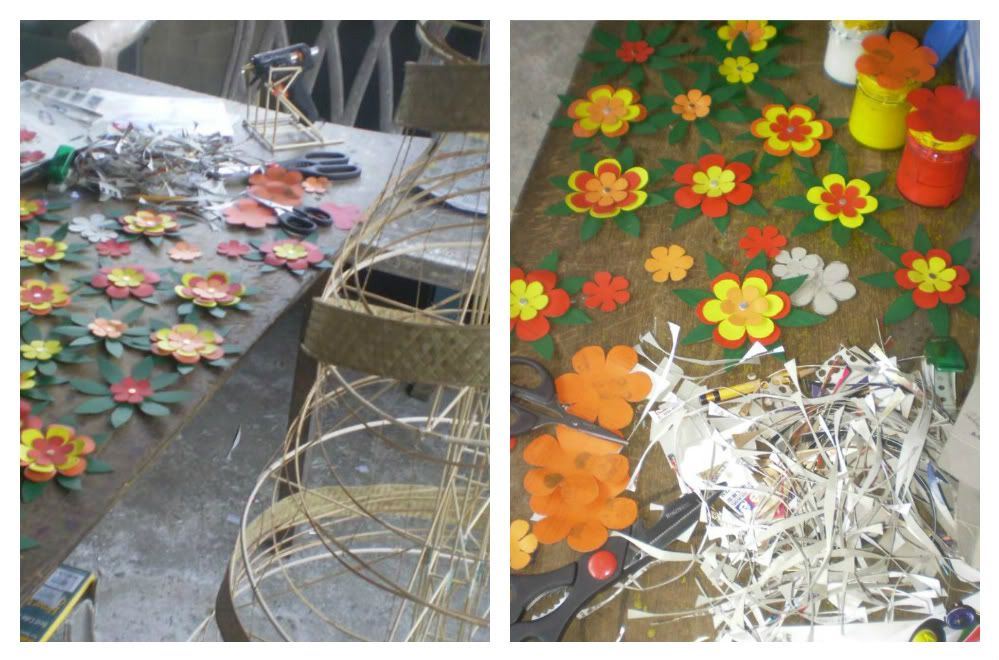 We started putting up our Christmas decorations a couple of weeks ago and although most of them are recycled items from previous Christmases, we actually bought a few items to add to them. There are actually some items that we weren't able to acquire like the red gingham curtains that we saw at The White Company's website. There are a number of quality home accessories at The White Company and we're hoping to buy them in the coming months.
Have a Merry Christmas everyone !