Postcrossing # 41 :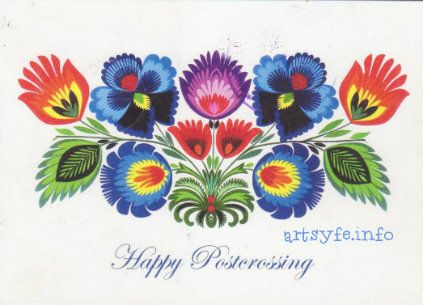 "Wycinanki" is the Polish word for 'paper-cut design. One of the two most well known modern styles of Wycinanki comes form the area of Lowicz. It is characterized by the many layers of brightly colored paper used in its composition.
This lovely postcard is from Przemek and according to him, this particular paper cut design was made by his great grandmother and that her creations are among those that can be found at the Museum of Folk Lowicz.
Thank you, Przemek, this is truly lovely and I admire the fact that you are proud of your heritage and of your culture. Happy Postcrossing !