After months of being inactive at Postcrossing, I was finally able to send some postcards again two weeks ago. I ran out of postcards and somehow, I haven't gotten around to buying postcards whenever we visit a bookstore. Anyway, we were able to visit the local post office and we dropped off ten postcards. As of today, three of them have already been received.
Here are the postcards that we sent along with the stamps that we used: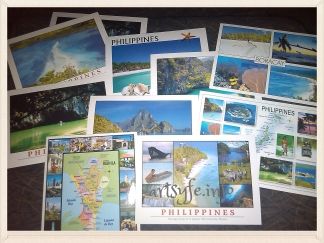 We also bought some stamps for the next batch of postcards that we'll be sending (we still need to buy more postcards though) :
We plan to send another batch of postcards next week, hopefully we get to buy some when we visit the bookstore this weekend.