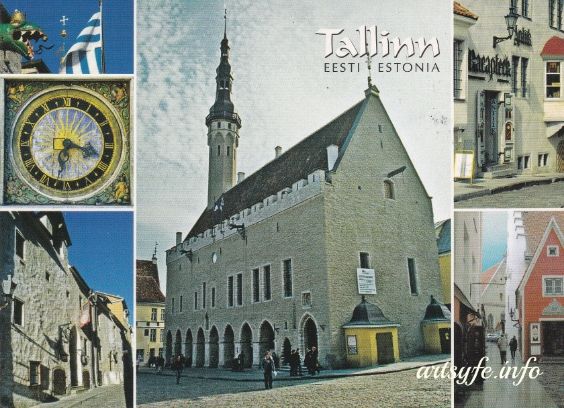 Tallinn, the capital of Estonia, lies on the southern coast of the Gulf of Finland, about 80 km south of Helsinki. The Historic Center (Old Town) of Tallinn was included in the list of UNESCO's World Heritage site in 1997. It has remained as one of the top tourist destinations in Europe, with tourists flocking the city especially during the summer. Tourists get to see the various medieval houses and alleyways as well as the medieval churches including the Church of the Holy Ghost which is pictured in postcard above.
The Town Hall Square has a popular meeting place and busy marketplace for centuries. Locals and tourists from neighboring cities and countries, flock the town square since it has been turned into a social center and a popular venue for craft sales and medieval markets. Public events are also regularly held at the town square, including parties and concerts featuring singers and musical artists who would showcase their skills in playing different musical instruments such as the martin d16 guitar and violin. A Christmas Market can also be found in Tallinn, where shoppers can buy different creative and colorful Christmas ornaments.
*Postcrossing postcard #78 from Eve of Tallin, Estonia.