In commemoration of the 25th anniversary of the EDSA People Power Revolution, the Philippine Postal Corporation has come up with a set of commemorative stamps which was issued last August 1, 2011.
souvenir sheet: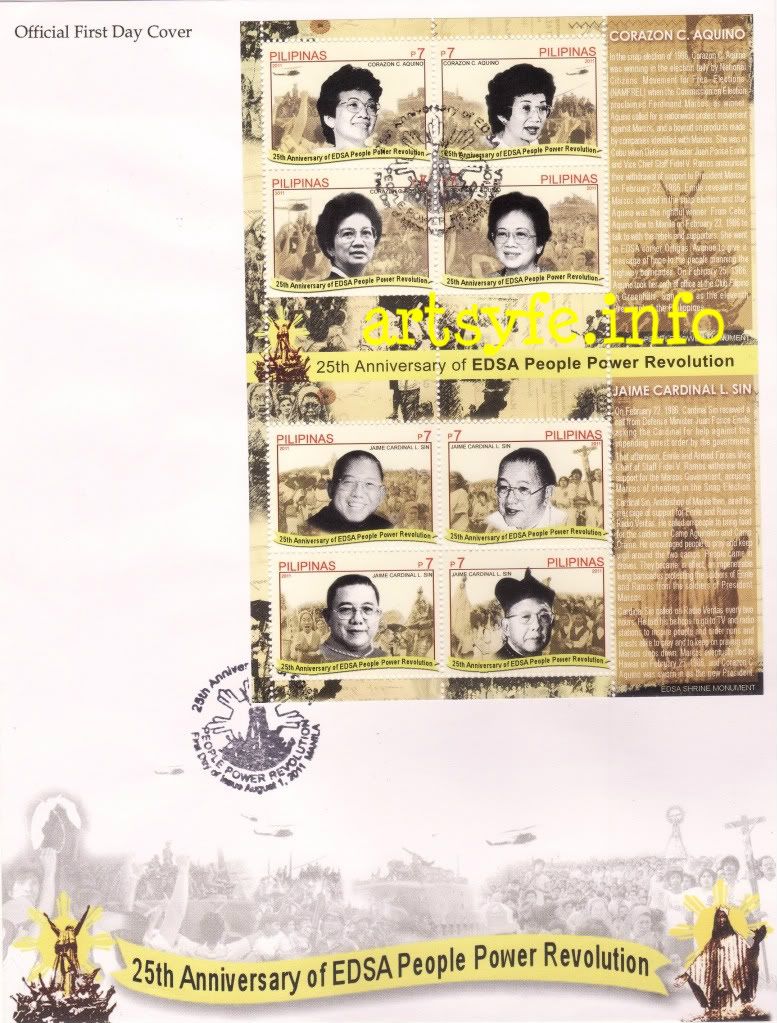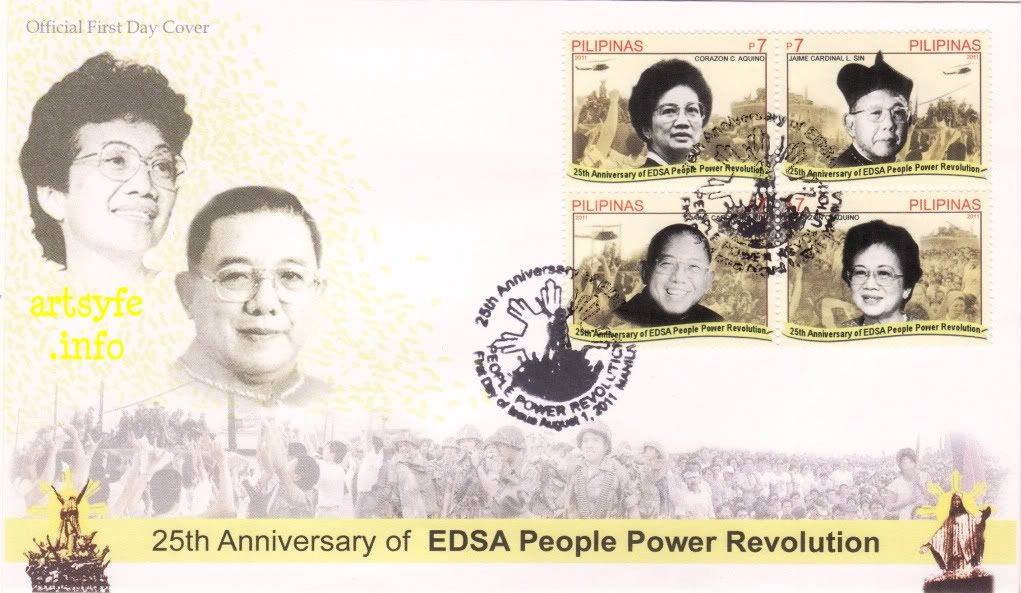 source)
Kind of Issue: Commemorative
Denomination and Quantity: Php7.00 / 120,000 pieces
Date of Issue: August 1, 2011
Last date of Sale: July 31, 2012 (or as stocks allow)
Size: 40 mm x 30 mm
Sheet Composition: 40
Souvenir Sheet: Php 56.00 / 7,000 pieces
Size of Souvenir Sheet: 120 mm. x 175 mm.
Perforation: 14
Printing process: Litho offset
Paper: Imported Unwatermarked
Printer: Amstar Company, Inc.
Designers: Jesus Alfredo Delos Santos
Reynaldo Alejandro, OJT, TUP
Design Layout Artists:
(Stamps): Victorino Z. Serevo
(Souvenir Sheet): Jesus Alfredo Delos Santos
Design Coordinator: Dr. Ngo Tiong Tak
Cris Carrion, Spirit of EDSA Foundation
Designs: Profile photos of President Corazon C. Aquino
and Jaime Cardinal Sin with the scenes then from the People Power Revolution at EDSA, 25 years ago.