I got this two wonderful postcards from a fellow member of Postcard Enthusiasts, Jenny of A Mom's Postcard Collection.
The first one is of the Manor Hotel in Camp John Hay, Baguio City, Philippines.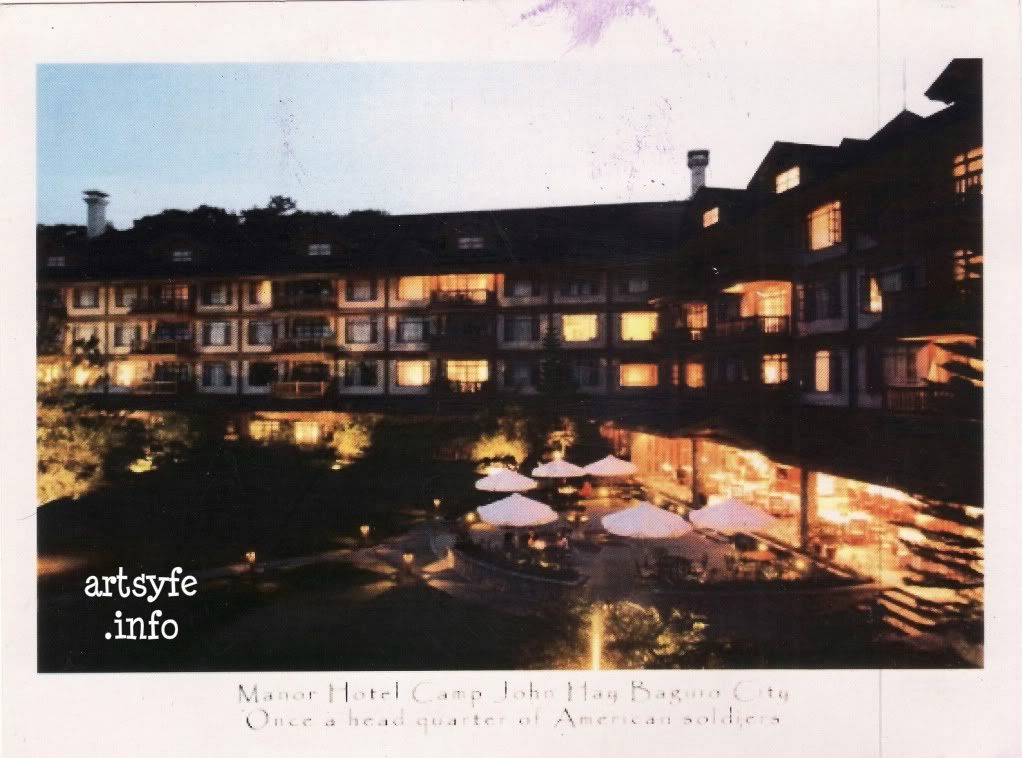 The Camp John Hay Manor Hotel boasts of fine architectural design that makes it an impressive dwelling for tourists. This hotel provides its guests the much-needed relaxation as it is located within lavish gardens of tall pine trees beside the Cordillera Mountains.

The Camp John Hay Manor Hotel is accented with a country-style architecture that concocts a perfect blend with nature. Originally built to provide a vacation spot for American soldiers in the early 1900's, the property was developed into a hotel resort accessible to the general public. Now, the hotel exudes a warm and relaxing ambience, making the hotel a fine getaway from the day-to-day activities in the metropolis.
source: Baguio Board
This second postcard, which I received on the same day, is quite interesting. It's description on the back says, " Milkmen at the turn of the century."  I can't imagine how someone who has to balance a big jar of milk on her head can still manage to smile the way these people do.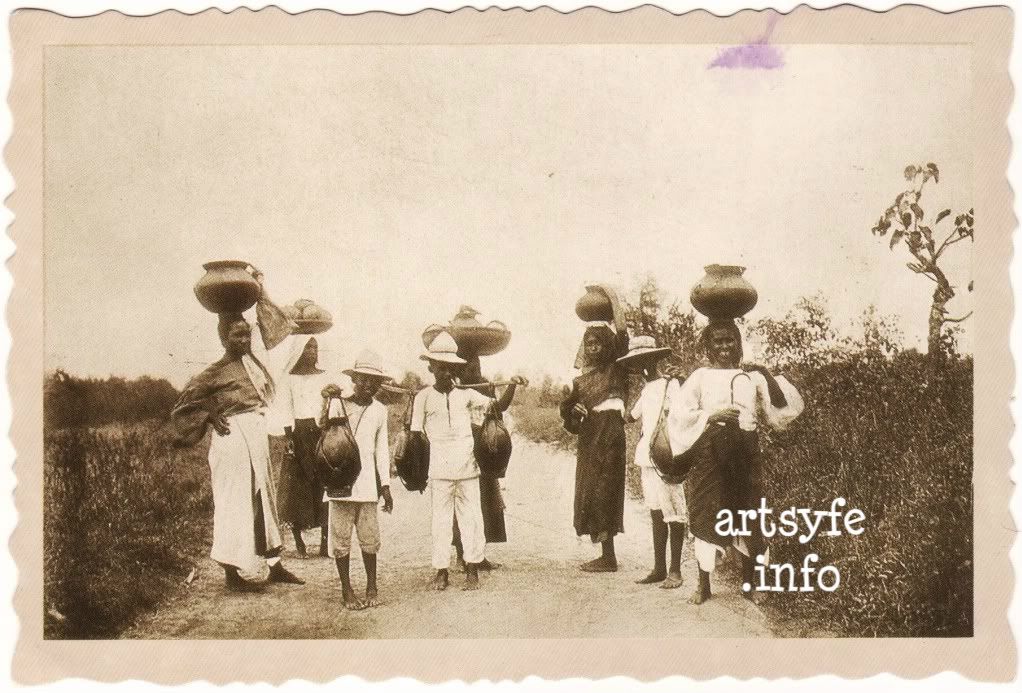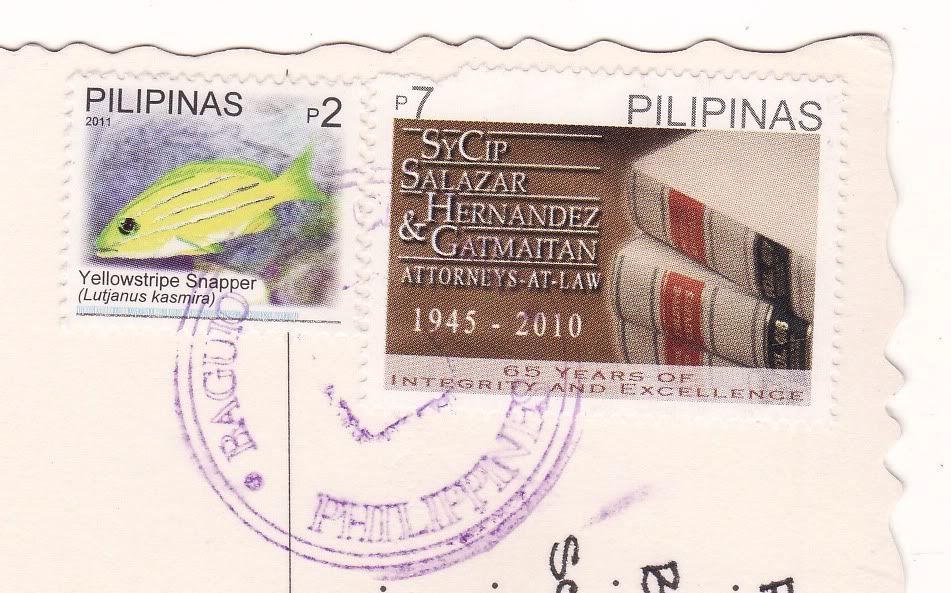 Thanks. sis Jenny for the wonderful postcards. They're a great addition to my collection.