Receiving postcards from different parts of the world is truly exciting; it gives one a glimpse of not just the interesting and beautiful places that can be found in various countries but also the different cultures that make them unique. I always look forward to the simple stories that the sender would include in their postcards. The stamps are also beautiful which is why we also collect them.
When I joined Postcrossing a few years ago, I knew that collecting postcards and stamps is something that I will do for a very long time.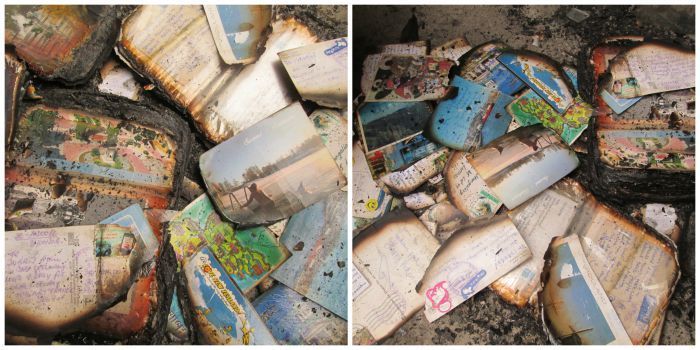 Sadly though, when our house burned down and we lost most of our possessions, we also lost most of our collections including the postcards. Most of the postcards I received through Postcrossing and through personal swap, have been destroyed. The stamps that we have collected, including the commemorative stamps have also been destroyed. We are truly sad about this because being avid collectors, we consider these collections as treasures, something that cannot be replaced. (The same goes to our children's collections such as Hotwheels, Transformers, Archie comics, mini 4WDs, etc). Our youngest is particularly sad about his keyboards since he has been learning how to play his favorite songs and he has been bringing his keyboards to school whenever they have presentations. We just told him that we will just have to save for a new one. He has actually been browsing through different websites that offer various musical instruments and accessories such as music stands and 6 channel amp headphone. (By the way, we also have a coin collection which, fortunately, hasn't been destroyed by the fire).
Anyway, I plan on going being active Postcrossing again and start sending postcards. I hope to find the time to go postcard shopping soon and then start building up our collection once again.