Castle Square in Warsaw is where the Royal Castle is located. The Royal Castle was the the official residence of the Polish monarchs.
One of Warsaw's famous landmarks, Sigismund's Column, is also located at Castle Square. It was built in 1644 to commemorate King Sigismund III Vasa, who in 1596, had moved Poland's capital from Krakow to Warsaw.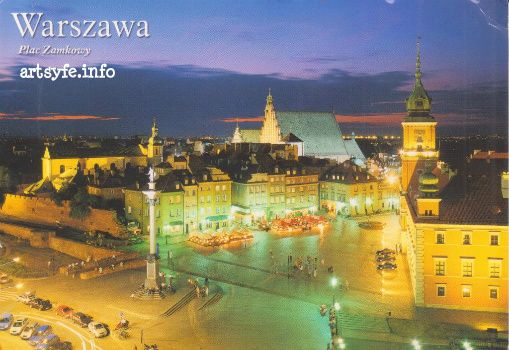 Jacek of Tuchola, Poland sent this lovely postcard that shows how stunning Castle Square is especially at night. Thanks, Jacek !