The Nipa Hut or Bahay Kubo is the traditional Filipino house which can still be found mostly in rural areas. It is usually made of bamboo and other light materials. Although its style and design vary from community to community, most nipa huts are raised on stilts, with its main living area accessible by a ladder.
The Nipa Hut is also used to symbolize Filipino value of bayanihan, which refers to a spirit of communal unity or effort to achieve a particular objective.
Here is our latest arts/crafts project – a miniture nipa hut made of toothpicks:
You will need cutting pliers, glue, a ruler to make sure that your toothpicks are of the right length and of course, toothpicks.
Plastic clothespins can be very handy sometimes – we used it to hold the toothpick together while waiting for the glue to dry.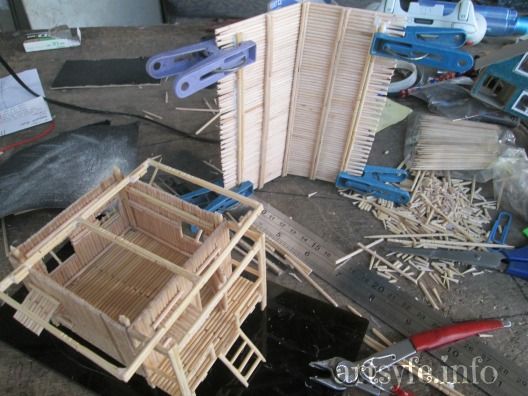 Here's the front view of the nipa hut: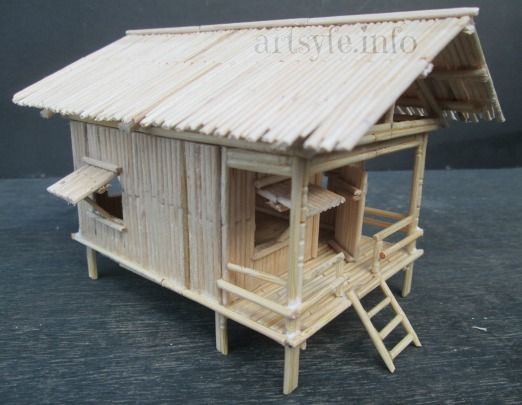 And this is how it looks like from the back: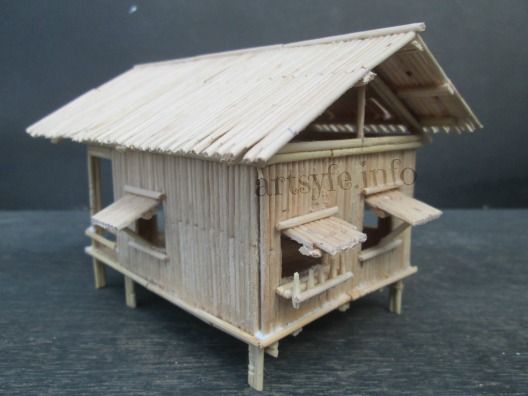 Related Posts via Categories